About
Safeway
Safeway Electric is a premier licensed C-10 (#893299) Electrical Contractor primarily providing services in the San Diego, Orange County, and Temecula / Riverside.
Our
Services
We offer a full suite of services available in the electrical field. Some include: Commerical Electrical (New Construction and Tenant Improvement), Design, Build, Solar and Service Data.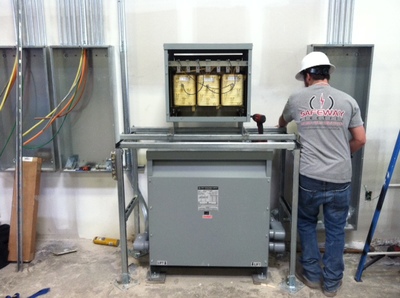 Safeway Electric
Safeway Electric is always looking for qualified Electrical Foreman,
Electrical Jouneymen, Electrical Apprentices, Solar Electricians, and Data personnel.
Services

Safeway Electric has worked on a diverse variety of commercial projects ranging from ground up jobs to tenant improvements.

Safeway Electric is very proud to offer full Electrical CAD design build and Title 24 reports for any project. We are AutoCad / EnergyPro based and can assist on any project to provide fast and economical designs for plan submittals. We have vast experience in both Commercial CAD Design Build and Solar PV CAD Designs.

Safeway Electric Service can assist with your electrical Service needs ranging from Residential to any Commercial.

Effective July 1, 2014, the California Energy Commission adopted changes to the California building Efficiency Standards (Title 24, Parts 1 and 6) that require lighting controls and devices to be certified as properly installed and operational, prior to issuance of occupancy permits. All Acceptance Technicians must be employed by an Acceptance Test employer that provides support as well as quality control.